My friend, Debbie, writes children's picture books and has been working on pitching them to agents. Recently, she received a response from an agent that wasn't a generic rejection letter. The agent actually wanted her to send over more of her books! So she did.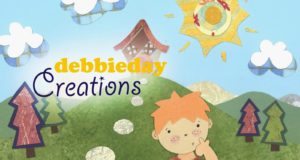 When the agent responded, Debbie was beyond excited. The agent had requested more books (she ended up sending over six), and was obviously interested. A deal would no doubt be made! Unfortunately, the agent ended up passing on Debbie's picture books. However, the agent did say that, although that agency would have to decline, others were more likely to view them more favorably.
Despite the rejection, my friend's hopes were buoyed up and she had four takeaways from the experience.
My work was good enough for an agent from Andrea Brown Lit. to notice.
That's important! A lot of times, we send in query after query, not sure if we're even sending in good products. Well, all it takes is one, and although this wasn't "the one," it was still something.
There is a " right home for my work" out there!
How many books or stories have you written that just sit around gathering digital dust? After many rejection letters, it can be easy to give up, put them aside, and forget about them forever. The six books my friend sent in were ones she had written previously and thought, maybe, that they would never be sold. But the agent gave positive feedback, and new hope was given for those book ideas that had previously been tucked away and out of sight.
It's inspired me to write more stories.
Just hearing that her work was enjoyable helped Debbie start writing even more books, stories that she hadn't ever planned on until that letter came in. All it took was a kind word and creativity was back at full force.
I now know that my query letter is enough up-to-par to solicit an agent response.
Query letters are the bane of my existence, and you have probably felt the same way. The agent's response to Debbie, however, helped her see that her query was, in fact, good. What a confidence booster that must be!
One response, four lessons learned. I think it's important to not here that these lessons can be applied to everyone, working with agents or not. No matter what you write, just know these things:
Your work is good enough to be noticed.
Your work has a home out there, waiting patiently to be found.
Stay inspired. We need your stories.
Your query letter is better than you think.
The writer's life can be hard at times, but there is always a light at the end of the tunnel. It's been exciting for me watching Debbie's book and writing career take off. True, I write young adult and epic fantasy while she writes picture books, the principles are the same. Working hard is essential as a writer, and that includes persistence. Keep submitting, keep writing, and keep trying.
You're doing great, and the world needs your stories.
To read Debbie's own account, visit her blog at Debbie Day Creations.
Read a novelette about a viking seeking for honor and glory, only to discover that what he seeks was is not where he thinks: For Glory and Honor