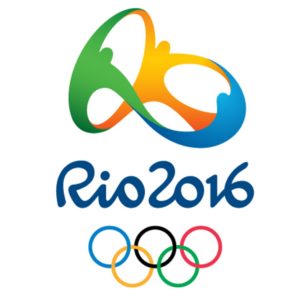 The Olympics are over. I wasn't able to watch as much of it as I would have liked, although I was able to watch some. The Olympics give me the opportunity to watch those obscure sports that are just impossible to find anywhere else. Like handball. I love watching handball.
Rugby, though, is my favorite, and I was excited beyond reason when rugby sevens made its Olympic debut this year. Fast paced and magnificent, sevens rugby is the sport of the future. Just you wait.
But what really interests me about the Olympics are the stories that come from it. I'm not talking about Ryan Lochte's fabrications of an alleged robbery at a gas station, although that certainly is a high fantasy tale. I'm talking more about the hopes and dreams and backgrounds and challenges and everything else of all these athletes.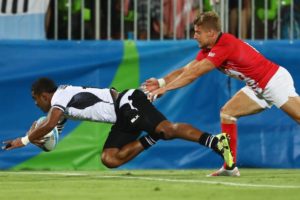 For example, let's go back to rugby for a moment. Fiji has never won an Olympic medal – ever. Throughout the rugby sevens tournament, Fiji was unstoppable. I don't think they lost a single game in the pool stages. And then there was a Japan, an underdog team that beat out New Zealand (favored to win by many) and many other top-tier teams. If anyone had told me Japan would come out of this tournament having beaten New Zealand, I would have laughed them to scorn.
And yet they did.
Japan actually went on to end 4th overall, not the easiest thing to do against teams that live and breathe rugby since birth.
But let's return to Fiji for a moment (spoilers to follow, so beware).
Fiji ended up beating Great Britain in the final by 43-7. Those Fijians were smiling as they played, knowing a gold medal – their country's first ever of any kind – was all but theirs. When the final siren sounded and the game ended, those men from a far off island were ecstatic.
But the winning didn't end there for Fiji.
When awarded their medals, each player knelt on the podium to receive their gold. What a humble show of appreciation! And then, to share the win with the other two teams on the podium – Great Britain and South Africa – Fiji brought both teams up to their high podium, showing respect and honor to those they had surpassed.
These are the stories that I love about the Olympics. These are the stories that make the Olympics so enjoyable.
What was your favorite story from the Olympics? Share it in the comments!